In a monumental event by the President, North Korea released an American prisoner that they'd had in custody for 17 months. The student who was convicted of attempted theft while visiting the country ruled by the iron fist of Kim Jong-un was sentenced to hard labor and by the time he made it home, he was in a coma. His parents were never able to communicate with him, though they were extremely grateful that he made it home before his death on Monday.
Via CNN:
On Monday, less than a week after returning to the United States with severe brain damage, his family announced Warmbier had "completed his journey home." The 22-year-old died Monday afternoon in Cincinnati, Ohio, with his family at his side.

"It would be easy at a moment like this to focus on all that we lost — future time that won't be spent with a warm, engaging, brilliant young man whose curiosity and enthusiasm for life knew no bounds," his family said. "But we choose to focus on the time we were given to be with this remarkable person."
The student's death elicited strong repudiations of the regime from the highest levels of the American government. The news could lead the US to take a tougher line on China, the hermit regime's closest ally, as the two superpowers begin high level talks this week. It also prompted the tour group that facilitated Warmbier's visit to end trips to North Korea for Americans.
While this is a uniquely politically charged situation, I think we can all agree that the loss of life was senseless and completely avoidable, many times over. Unfortunately, some are holding a little bit of a double standard for this guy, than what they would for someone of color in his position.
Some self-titled "social justice warriors" have decided to criticize the dead, because that's just the kind of classy people they are.
Ever heard that crime is supposed to fit the punishment? I agree that he was guilty of something; trying to get a five finger discount on a picture in a hotel. Doesn't seem like a crime worthy of death to me, but then I'm not a "warrior" like these guys.
I promise you, these same people would not be singing this tune if they spent any time under this kind of dictatorship. Living in a world where someone can snap their fingers and legally have you killed is something you'd never get used to, you'd just learn to exist in fear.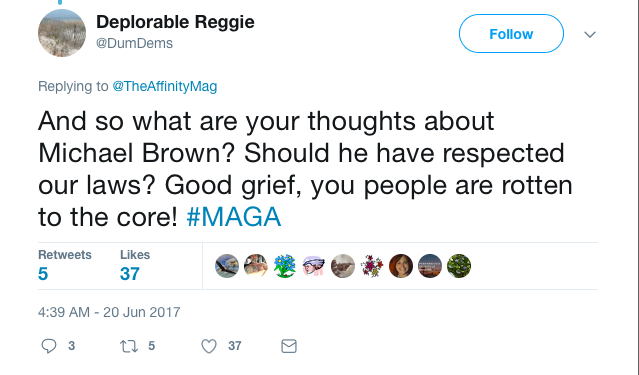 Nah, that's not really how double standards work.
I understand the point; this kid tried to make a petty political statement and it cost him his life. He should have known that he was playing with fire, and if anyone that I love asks for advice on an issue like this I would strongly advise that they keep their heads down and stay above reproach. You don't want to do something to draw attention to yourself when there's a vicious dictator around and you have virtually no rights.
But that's what we as individual people should do; as a country and as a government our duty is different. We're supposed to stand up for the innocent and keep regimes like this from unduly punishing our citizens. If the justice warriors want something to rage against, perhaps they could go after the ones doing the killing and not the ones who were killed.
(Source: Weasel Zippers)