Talk about great news to walk in to this morning!
It's no secret Donald Trump absolutely decimated the competition in the latest Super Tuesday of primaries that were held last week. Trump gave us a clean sweep, further cementing his lead in the delegate count and the GOP race. What happened afterwards is what we're truly happy about.
Apparently, the delegate count was wrong. However, it wasn't bad news to Trump and his Train full of supporters throughout the country. Nope, it was tremendously good news. He had more delegates than we thought!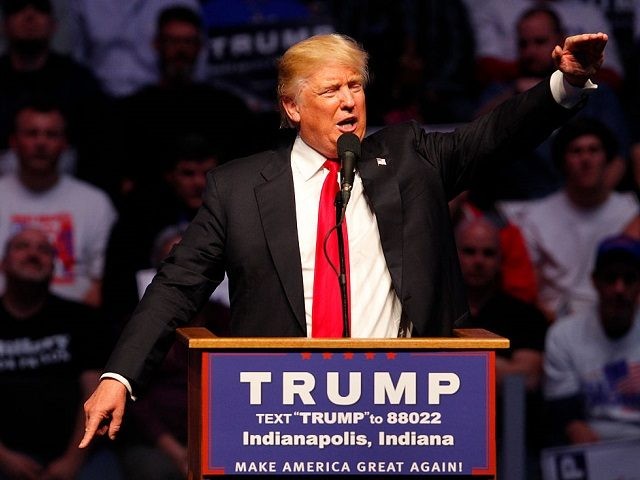 ABC News has updated its estimate of the current delegate totals in the Republican presidential primary, putting Donald Trump closer to the nomination than first thought after Tuesday night's sweep of five states.

Reporter Ryan Struyk said on Twitter that the new numbers came from calls placed to every unbound delegate to gauge their support for Trump plus rivals Sen. Ted Cruz (R-TX) and John Kasich.
Here's the tweet.
Brand new @ABC count updated after our team called every unbound delegate:

Trump 996
Cruz 568
Rubio 167
Kasich 154
Uncommitted 58
Other 16

— Ryan Struyk (@ryanstruyk) April 28, 2016
This leaves only 241 more delegates from Trump to win in the primary's remaining contests: Indiana (where 57 are up for grabs), Nebraska (36), West Virginia (34), Oregon (28), Washington (44), California (172), Montana (27), New Jersey (51), New Mexico (24), and South Dakota (29). Figures from Tuesday night — counting only the delegates automatically pledged thanks to Mr. Trump's election victories — put him around 288 delegates away from 1,237.
YES! This is the best news we've heard yet today. Are you on the Trump Train? Let's hear it in the comments!
(Source: Breitbart)