Vladimir Putin doesn't play games. He's not concerned with diplomacy when a group has performed an act of war. He doesn't care about spreading democracy or foreign oil. He just wants the despicable terrorists in the ground, where they belong.
That's why today, we can take a look at his new command center, built to make decisions about the country's fight against ISIS and other threat on the ground and in the air.
Foxtrot Alpha reports,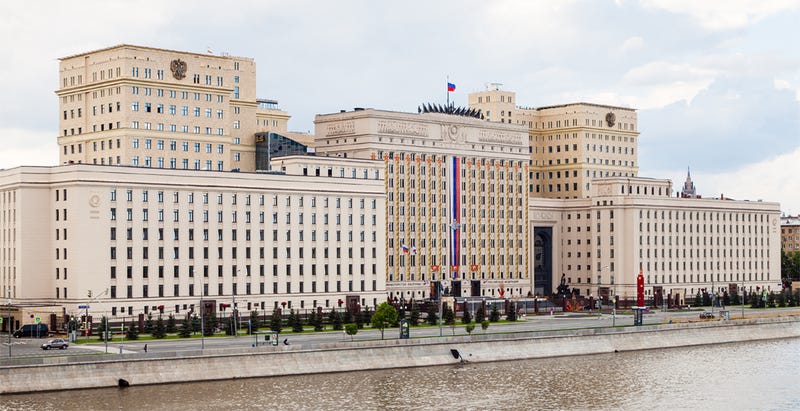 This immense military command and control headquarters was built incredibly fast, in under two years, out of an existing Ministry of Defense complex located along the Moskva River, just a mile and a half south of the Kremlin. Claimed by the Russian press to be "more powerful than the Pentagon," this facility houses multiple new command and control assembly areas, all supposedly hardened from external attacks.
Additionally, a labyrinth of underground tunnels, transportation routes and facilities are said to exist below the sprawling compound. Three helicopter pads, one of which is floating, are used to move Russia's military and political elite to and from the series of buildings. The centerpiece of this updated complex is a truly impressive and giant central atrium built out of glass and steel.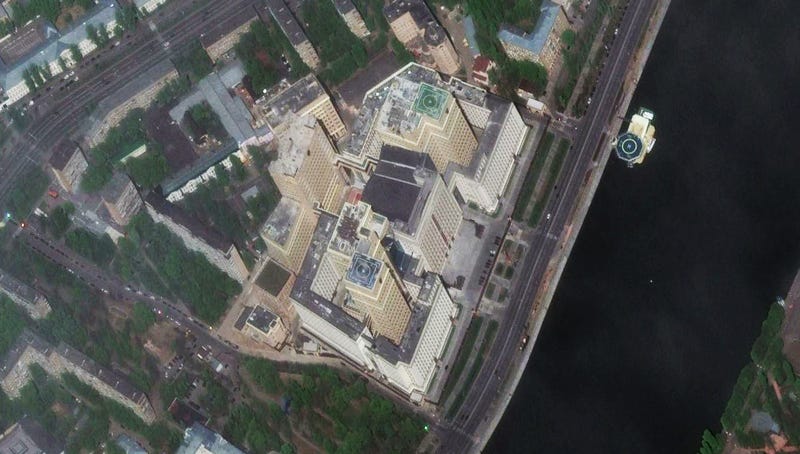 The decision to re-build the facility into the National Defense Command Center was made by Vladimir Putin himself in May of 2013 out of a need to modernize, consolidate and physically expand the size of Russia's command and control and information fusion capabilities for a new "wartime government." The complex's three major auditorium-like control areas include the Control Center of Strategic Nuclear Forces, the Combat Control Center that analyses threats, and the Daily Activities Control Center which is said to deal with procurement and general military activities.
Russian Defense Minister Sergey Shoigu described the facility when it opened:
"The establishment of the center is an important step towards forming a single information space for solving tasks in the interests of the country's defense," he continued "it will allow conducting a continuous analysis of the environment and developing means of responding towards changes and rapidly coordinating the activity of federal bodies of the executive power in the defense sphere."
On top of the building serving as an administrative building for military procedures, it looks damn cool – exactly what you'd think a war room would look like:
One of the command and control rooms looks like a more futuristic and much brighter version of the one featured in the Cold War classic film Dr. Strangelove.It features a ringed central seating area and a 180 degree wall of seamless video projection. There is even a theater-like seating area for onlookers. Tablet computers can be seen at every seating station.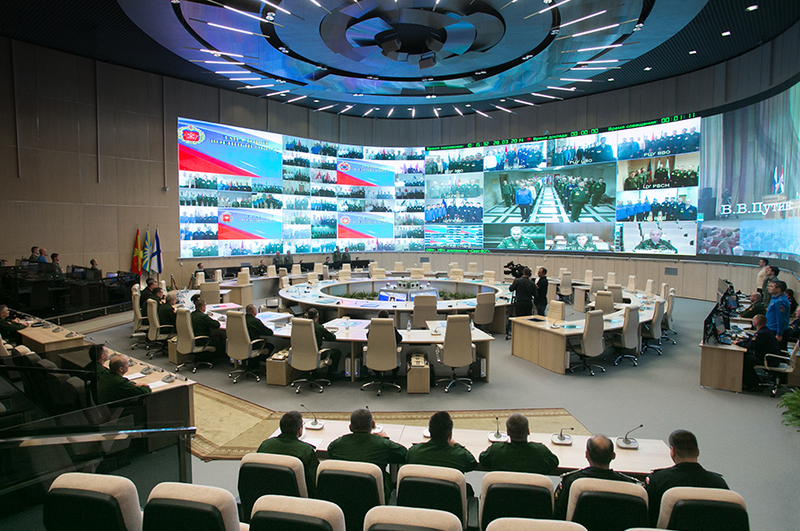 You can see the room working beautifully, as the commanders have orders carried out to pilots and troops in the field in this video by Russian Ministry of Defense:
So, Russia's President built a mega complex to deal with ISIS and radical Islam, while our coward-in-chief Barack Obama won't even admit that Islamists are a problem, calling then the JV-team. Who's more ready to win this fight?
(Source: FoxTrot Alpha)